We hope you had a great time surfing with us at Bondi Beach. Now that you have had a taste of surfing, we would love for you to continue your surfing journey. With our HOT WINTER DEAL you can Upgrade to our three lesson course with two more adult lessons you will build upon those skills you developed  in your first lesson. You will experience different beach and wave conditions, even learn to turn and/or try smaller boards! Now a surf easy course is $149 so if you paid $89 that's only an extra $60 for 2 more lessons!
Check it Out!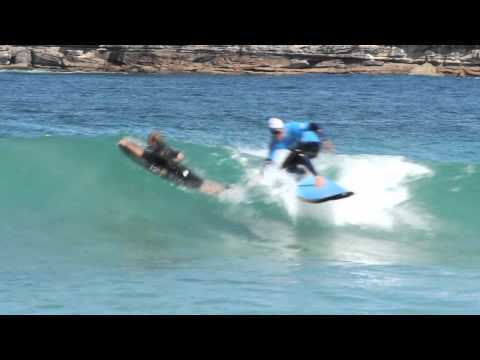 About your surf lesson:
- Small group (maximum of 5)
– Taught by friendly, hand-picked local and international surf coaches
– Covers all the basics: from warm-up, to paddling, to catching waves and standing
– Includes important surf and safety rules
– Relaxed, supportive vibe
– Professional and well organised
– Massive fun!
Surfing Photography is now available click here for more info
Save even more money and upgrade to a 5 lesson package
Testimonials:
'Three relaxing lessons, much laughter.'
Sydney Morning Herald
'Thankfully, the kids and adults are in separate classes; fears of being the klutzy grown-up in a pod of loose-limbed grommets were unfounded.'
Keith Austin, Sydney Morning Herald
Cost:
- Hot Winter Deal $149 for 3 x 2hour lessons
- $60 for 2 more 2 hour lessons!
- Hot Winter Deal Lessons must be used my 31st August 2011.
What's Included
Surfboard and wetsuit rental and sunblock