Humble beginnings
Brenda Miley started LGS out of the back of a Kombi van in 1995 as an idea to encourage more women into surfing.  In the years since our team has grown and have helped thousands of people from all over the world learn to surf, developing confidence, focus and strength and most importantly….Have fun!
For more information about Brenda Miley please view this Fact Sheet
For more information about our Surf Education program please view this  Fact Sheet
Our philosophy
In 1998 LGS opened it's first check in on Bondi Beach with a vision to 'Change lives one wave at a time' teaching surfing to the local community and providing training for up and coming junior surfers was all part of the LGS mission.  Balancing the needs of the community with a growing business respecting our beach environment has always been in our DNA.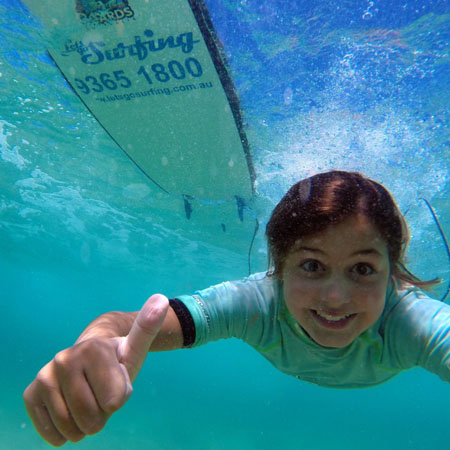 LGS Today
Whether our feet are on the sand, on a board or in the office, our eyes are fixed on the horizon. Along with teaching, we're focused on learning, improving and expanding, from our classes and products to our physical locations. We shoot for the stars and land on the waves. We're living proof that surfing helps develop health, focus and a connection with self.  Changing lives one wave at a time.